City Hall Presents….
January 17, 2012
I know there are plenty of you out there who are talented and could get a spot in this Call for Creative Types….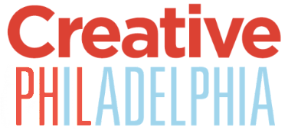 Originally found here: http://creativephl.org/cityhallpresents

CALL: Ready to take Center Stage at City Hall?  The Office of Arts, Culture and the Creative Economy is now seeking talented performing artists and organizations for City Hall Presents, a new series of free concerts and events at City Hall showcasing Philadelphia's world-class performing arts offerings!

CONCEPT: Events are scheduled to begin in March of 2012 and run periodically throughout the calendar year, with twenty four events in total, taking place after work from 5:30-6:30PM.  Theater, dance, spoken word, various genres of music and more will be presented in spaces such as Conversation Hall, the Mayor's Reception Room and, during warmer months, the newly restored City Hall courtyard.  These events are intended to further enliven the historic building, reflecting the full spectrum of the city's artistic talent, and inspiring citizens to become more active patrons of – and participants in – the city's arts and cultural offerings.  The program is made possible thanks to a generous grant from the John S. and James L. Knight Foundation, as part of its Knight Arts Challenge.

BENEFITS: An honorarium of up to $500 will be provided per night.  Additionally, participating artists will enjoy great promotional exposure.  Each event will be promoted heavily as part of the comprehensive marketing campaign being put together to launch this new program, including print, email, web and social media elements.  The events themselves, which are free to attend, centrally located, and conveniently timed, will be accessible to countless Philadelphia visitors, residents, and City employees, and present a great opportunity for participants to develop new audiences.

PROCESS: Performing artists and organizations interested in participating in City Hall Presents are now invited to submit their ideas by filling out the application form below in its entirety.  Applications are accepted on a rolling basis; if the submission form is available online, then we are still accepting proposals.  Program administrators will review each application carefully, and will follow up with applicants using the contact information provided to discuss selected ideas in further detail beginning December 1st, 2011.  Questions may be sent via email to Josh Dubin at josh.dubin@phila.gov.